Description
The Burgess calf feeding matting range is designed to provide good grip and sure footing and can be used for calves feeding in areas with concrete and pens with grates etc. The matting helps calves maintain a feeding stance without slipping. The matting also provides good footing for farmers training young calves to use feeders.
Available in a choice of 2 systems. Both are anti fatigue, warm and comfortable, environmentally friendly, highly durable and will not rust or rot.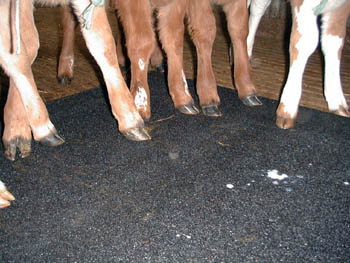 The Fibrebond matting can be supplied in factory manufactured mats and modules or poured in-situ using the Burgess Wetpour system which is seamless.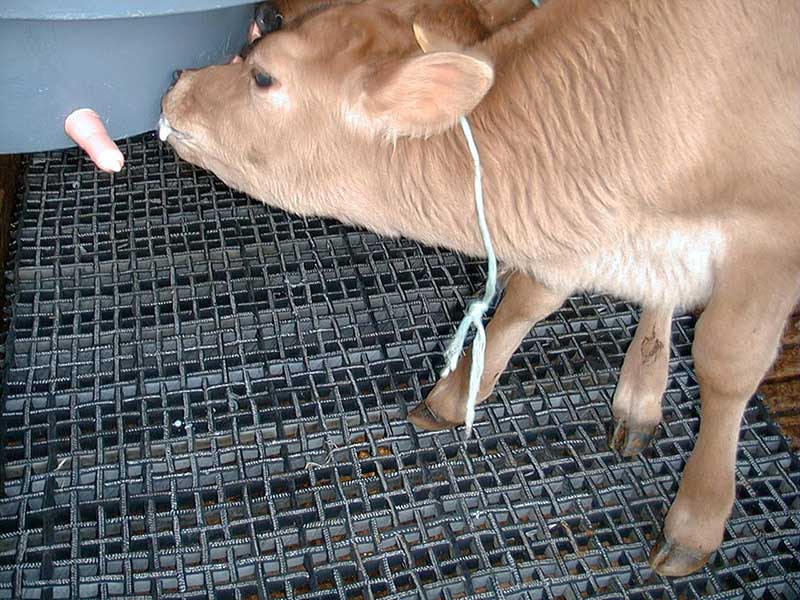 Recycled rubber strips woven together forming 25mm square holes and is 19mm thick. The mats are made to the sizes you require. The Honeycomb matting provides excellent drainage, can be loose laid or permanently fixed, is easy clean and highly durable. Can be rolled for removal.