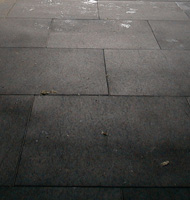 Burgess Stable Box matting gives you a surface that breaths, channels urine away quickly, reduces noise and helps calm highly strung animals.
The matting can be used to line walls as kick pads and for wash down areas.
Choice of systems
Also see Hammerblow Matting and Honeycomb
Suggested Areas of Use:
Horse Floats & Horse Truck decks, Stable Box Floors,  Wash Down Areas, Parading Areas, Wall Mounted Kick Pads and Horse Walkers.