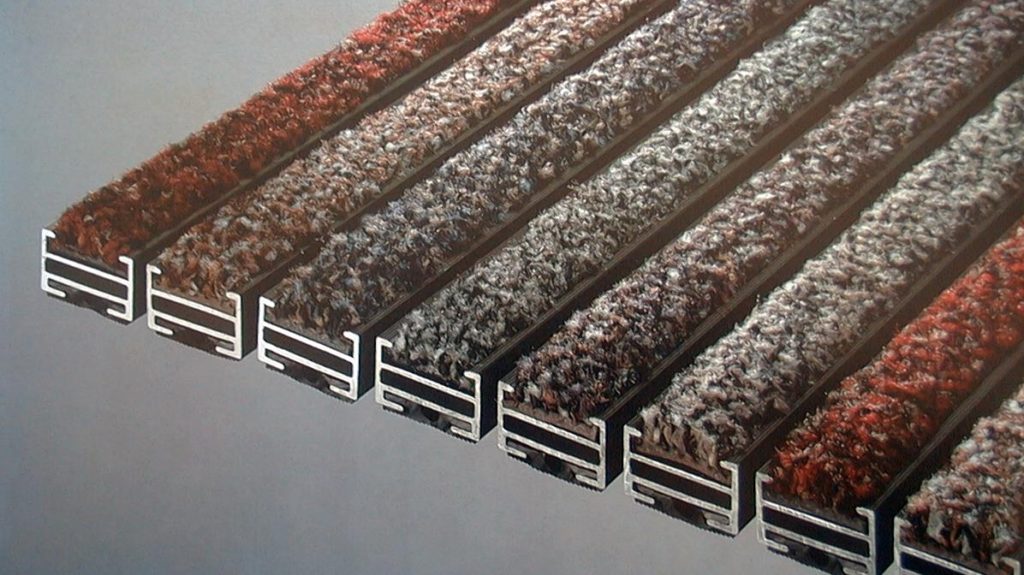 High Quality, long lasting Premium Entrance Matting Range.
Extend the life and look of your interior floor coverings by protecting your entry area with a Combi Lux carpet entrance mat. These attractive and practical mats are designed for indoor entrance and weather protected foyer areas.  They remove moisture, dirt and debris reducing cleaning and maintenance costs of interior surfaces.
The matting is rollable which makes cleaning underneath a simple and practical process.  They are constructed with strips of carpet fitted into aluminium bars that are designed to allow unwanted mess to fall through.  The underside, has a rubber base to prevent any noise when the mat is in use.
Available in a range of colours to suit your interior décor including:  Sea Green, Arctic Blue, Golden Brown, Steel Grey & Ash Black.

Thickness: 20mm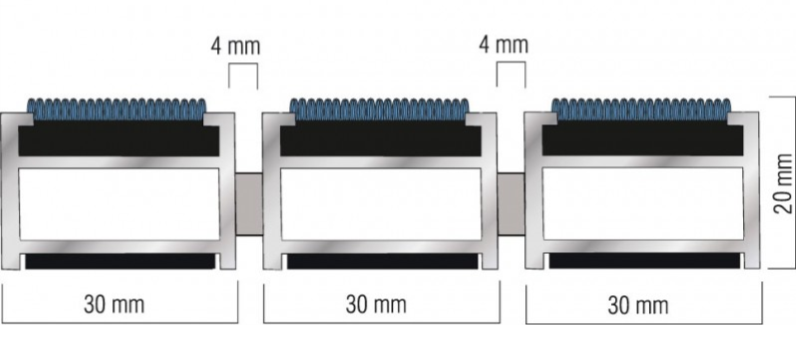 Weight: 19kgs per square metre
Made to order with larger areas being made in modules.
Replacement inserts can be economically factory fitted to continue the life and appearance of the matting.
For optimum efficiency and best protection we recommended a minimum front to back dimension of 1500mm.
Designed for surface mounting with aluminium ramp frames where no well has been provided. Or supplied with aluminium L angle ramp frames.